Waddell & Reed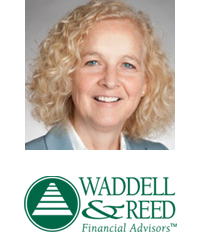 Financial Advisors
Laura V. Bare, CFP, CDFA
311 South Wacker Drive
Suite 3250
Chicago, IL 60606
Phone: 312-332-6306 X105
Fax: 312-332-6313
Email: lbare@wradvisors.com
Website: www.waddell.com
As a Financial Advisor I have had the privilege of working with  individuals and couples in identifying, prioritizing and working towards their goals.  I am a CERTIFIED FINANCIAL PLANNER™ professional and have the training to provide comprehensive advice individualized for your unique situation.
My experience includes small business owners, college planning, divorce planning, newly combined households, and investment advice.
---
Waddell & Reed is not affiliated with CBN.
Securities and Investment Advisory Services offered through Waddell & Reed, Inc., a Broker/Dealer, Member FINRA/SIPC and a Federally Registered Investment Advisor.